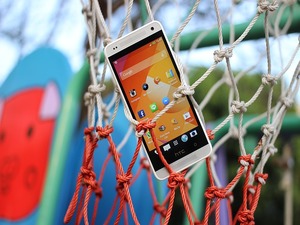 You may have heard the statistic from Google that less than 0.05 percent of Android devices downloaded malware in 2016. It's a great statistic, and one that the company should be proud of.
Here's a statistic they're not talking about nearly as much: this year, the number of successful ransomware attacks against Android devices has more than doubled. This comes on the heels of a recent announcement by Lookout, a cyber-security firm, that discovered literally thousands of malicious apps on Google's Play Store.
Until recently, the company seemed to be making all the right moves, and was one of the few firms that seemed to be beating the hackers at their own game. The robust series of checks and validations that apps have to go through before they find their way onto the Play Store seemed to be working…right up until they weren't.
Now, the company has been rocked back on its heels and is scrambling to put additional security measures in place, and to delete the thousands of rogue apps on the store.
According to Malwarebytes, the "Big Three" strains of ransomware Android users should be on the lookout for as follows:
• Koler
• SLocker
• Jisut
Collectively, these three accounted for fully 95 percent of all ransomware attacks against Android devices, although what's driving the hackers to suddenly focus on these three. and Android devices in particular, is unclear at this time.
In addition to ransomware threats, the security firm Zscaler identified two ransomware threats in particular to be mindful of: he "Bubble Shooter Wild Life" app, and the "Earn Real Money Gift Card" app.
A look at the source code of the gift card app reveals it to be a cousin to "BankBot," which is a family of malware quite popular among hackers. It succeeds by successfully manipulating Android's Accessibility permissions, which allows it to install other apps without the user's permission.
All told, the stats paint a grim picture. Google certainly has its work cut out for it, and if you own an Android device, you'll want to be even more mindful of your device's security than usual.